Username:
Bubbline.
Name:
Chessiny Marie Hope Flemmings
Nicknames:
Chessy, May
Gender:
Female
Age:
17
Grade:
Junior
Appearance:
Personality:
Chessy is actually a very intelligent girl. She is sweet and kind but she does have a dark side. She is the top of her class with straight A's, a 4.0 GPA, and perfect attendance. She is in almost every club that a girl can get into and is also the lead rider of the races on Sundays. She is very competitive and loves almost every hobby she has. She is easy to get along with and she is most famous for her school spirit... Although she smart and intelligent, she does have her blonde moments (XDD). She seems like a normal average human girl but in fact she isnt. She has a secret she doesnt tell others for the fact that they might run their mouth and she would have to dispose of them... She is a werewolf.
History:
Her history goes back to the 1800's when she was first born in a small town by the name of Russellville, Kentucky. She  was born on May 30, 1830 to Robert and Isabelle Loxley. She grew up as a poor farmer's daughter. Everyone in the small town loved her and would go through anything just to help her. When she was a Sophomore in high school, an exchange student came into the school. Exchange students were rare and she decided to check them out. Well turns out the student was a guy and she began to talk to him. And everyday she talked to him, the more she began to fall for him. Well one day he told her to meet him at the old oak outside of town at midnight. She thought it was strange but she did. So that night, She went out to the old oak tree outside of town and waited for him. She looked around seeing nothing until she had seen a pair of deep red eyes. She hadnt recognized them and soon a figure came with the eyes. It was a wolf! Soon it attacked her and killed her in a cold blooded killing. She went to the front gates of heaven but was sent back down later. She was reborn but something went wrong with her genes and performing them to be werewolf genes. She was born with the thing to parents with a luxury home and never knew of her condition until now...
Species:
Werewolf
Power:
Telekinesis
Weapons?:
Um sharp teeth, sharp claws, and double hatch swords.
Family:
In California
Likes:
Almost everything
Siblings:
In England
Strengths:
Strength, hearing, smelling,
Skills:
Fighting and horse riding
Dislikes:
rude people and vampyres
Weakness:
haven't found any yet...
Flaws:
High pitch frequencies
Favorite Quote:
"If nothing goes right... go left"
Theme song:
None
Crush:
none
Love:
none
Dorm:
1
Pets:
Domo
Other:
none :3
Username:
Bubbline.
Name:
Christian Alexander Loxley
Nicknames:
Chris, Zoom
Gender:
Male
Age:
17
Grade:
Junior
Appearance:
Personality:
Chris is the basic smart serious kid of the school. Most people would call him old fashioned but a true gentleman. He is most often found in the library helping the librarian sort books and barcode new books. Although he is quiet and mysterious doesnt mean he keeps a low profile. He is well known at school for his speed and agility. He is the palest kid at school and some people wonder about who he really is. He dresses as if he was from the 18[size=85]th[/size] century England. He does have an English accent but he came from Ohio! What is his history?! Some people wonder and so does I...
History:
Chris was born in Manchester, England on May 15, 1745. His original parents were the duke and duchess of England. He had an older sibling by the name of Tray. The two brothers were the closest of any brother pair of England. Everywhere they went, one accompanied each other. They never went anywhere without each other until his brother met a girl. The girl was flawless upon every girl in the village. She soon found Tray attractive and they started talking. Well the more they began to talk, the more Tray was being pulled away from Chris. One night Chris awoke to hearing his brother shutting the door. He quickly got dressed and followed his brother to the meadow where he had seen his brother and his new girlfriend kissing. But soon the romantic scene turned into a horror set for a stage. The girl stopped kissing him and pulled him into a hug. She had looked right at Chris with a nasty smile and then she opened her mouth growing fangs and sinking them into Tray's neck. Chris screamed out in horror as the girl sucked his brother dry of his blood and his life. When she was finished with him, she dropped him and then she was a blur. Chris looked around not spotting her. He ran to his brother's lifeless body and held him close as he wept for his dear life. All he wanted was his brother back but his wish was to never happen. His brother's heart had already stopped and he was gone from the world. Chris stood up and then turned to see the girl standing behind him and smiling.~You know you show alot of love for your brother... i showed him alot of love also... Just not the kind you gave him...~, She said with a giggle and a seductive smile.~You know he figured out i am as soon as he had seen me... He said he could tell by my eyes... Which you should know is a vampyre... Then he asked me if he could be one... I agreed but he had to give me his love in return... After living for 600 years, it gets lonely from time to time and he could have been my mate but his body couldnt handle the toxins... Lets see if your's can...~, She said with the same seductive smile. Chris nodded and stood there shocked as she stood close to him and sunk her teeth into his neck. She let go and he fell to the ground shaking and sputtering as he heard her laugh and hold him down. The pain was intense and he felt his whole body shutting down. He had closed his eyes and his body had died but he still seemed to still be  alive. When he opened his eyes, The woman was kissing him and his eyes had changed color from dark luscious brown to a deep never ending Amber color.~My name is Sabrina and you are now my mate...~, She said with a smile. Soon they ran off together and moved to the America's. The years passed by as both hadnt changed their age but then they were soon discovered. Sabrina was caught sucking the life out of their neighbor. She was arrested and then they figured out how to kill vampyres. She was stabbed in the heart with a sharp wooden stick and then burned to rid of her. Chris watched as his mate was murdered before him and that night he left the town and moved around from place to place. Until the present day and decided to call Nottingham High his new home.
Species:
Vampyre
Power:
Darkness
Weapons?:
a dagger hidden underneath his sleeve and well his natural power
Family:
Dead but has an adopted family
Likes:
Dead and dark things, loves taunting people before he kills them, the night moon light
Siblings:
Dead...
Strengths:
Horror and terrorizing others, muscular
Skills:
Fighting, super speed and strength, agility
Dislikes:
Anything that gives him goose bumps, the light
Weakness:
Love and family
Flaws:
 repulsed by garlic, the light, doesnt cast reflection, a deadly poison for him is silver
Favorite Quote:
"Dont let the see'er get free..." ~His own quote
Theme song:
none
Crush:
none
Love:
technically dead... but searching once again
Dorm:
5
Pets:
Derek
Other:
nope
Username:
Bubbline.
Name:
Darian Kaitlynn Roberts
Nicknames:
Dare, Katie
Gender:
Female
Age:
18
Grade:
Senior
Appearance:
Personality:
Darian is outgoing and very straight forward. She loves to fight and is basically the tomboy every guy loves to have as a friend. She does everything a guy does and loves to compete. She is friendly but can be mysterious about her ways. She is sort of like a gentle man but yet again she is a boyish female. People always are curious about her orientation because every time she is asked, she waves away the comment and acts as if it was never asked. When people annoy her about it, She beats them down with her fists. Her orientation is her secret and only her closest friend, Kobe Wolf, knows about it. She shares it with no one afraid that she will be mocked and bullied about it. That's not her only secret... She could smite everyone if she wanted. She is a strong witch who isn't afraid to use her powers.
History:
Darian has a long line of witches in her past including a very important one by the name of Jacklyn Frost. Her grandmother lived in the times of where if you were caught or accused of worshiping the devil in anyway that you were to be put to death immediately. No one knew of her great(x4) grandmother's secret and she didnt plan to tell anyone. Soon she married and had four kids. A set of twins and two separates who she loved very much. The twins had an evil set of mind to them and she knew they were to carry with witch traits of their mother. One night when the village was asleep, Jacklyn took the twins to a ritual and demoted them as witches that night. Their little club rejoiced the presence of new comers, but someone in the village awoke to their screaming and and found out about their secret. The next day, the mother and set of twins were captivated by the church people and tied to crosses to be burned along with all the other witches. Before they were burnt their father, who just happened to be the bishop, untied the twins but left the mother. He ran away with all four kids to hide them away from the burning of their mother. They lived in a cave for the remainder of their lives and the twins practiced their magic every chance they had. One night when their father fell asleep, the twins set out towards their old home and burned it down and made sure every living soul was dead. In order to mark the doings of a witch they burned more than 100 pentagrams in the soil of the ashed and dirt. Soon everything stooped being so religious and witches were no longer burned or killed immediately. The twins both got married and didnt have to worry about hiding their true religion. They both had a set of twins and then those twins had a set of twins. It seemed as if the religion carriers were twins so what happened to Darian. Darian was born with a twin she didnt know about but she died before she could actually be born. Her mother died of heart ache and poverty. Darian was left alone as a loner in the world until she met Kobe on the streets and then he raised her. And now they were both sent to the Nottingham High school by the police hoping to gain some knowledge and manners. She had them she just didn't want tp use them...
Species:
Witch
Power:
Magic
Weapons?:
Her powers and a little dagger that stays strapped to her forearm which is usually covered by a sleeve of a t-shirt
Family:
Dead
Likes:
Her secrets, Her powers, Her strange ways, Animals, wolves, Gideon, Mudd riding, making trouble, more things
Siblings:
Dead
Strengths:
Magic, Earth scents
Skills:
Fighting, agility, speed
Dislikes:
Flowers, Rules, restrictions, uniforms, smart people, rich people, stuck up people, stupid people
Weakness:
Her 'spots', weak back
Flaws:
speed
Favorite Quote:
"Dont be ashamed of you religion... Achieve the main goals of them!" ~Her own quote
Theme song:
none
Crush:
none
Love:
none
Dorm:
4
Pets:
Gideon
Other:Username:
Bubbline.
Name:
Kobe Bernard Wolf
Nicknames:
Drako (XD)
Gender:
Male
Age:
17
Grade:
Junior
Appearance:
Personality:
Kobe is the natural bad boy that every girl wants. At some point, every girl goes through the stage of wanting to date a bad boy their parents would never approve of. Well Kobe is that boy.. He is stubborn and hard headed. He is always in fights around school and the city. He is always in trouble with the law and always in trouble with the school officials. He is easy to get along with if your just like him and Darian. Most of the teachers hate him and rarely see him the whole class period. He is always in after school detention or you can find him cleaning up the side of the highways. He is addicted to smoking and being an alcoholic and secretly he is trying to stop but then he gets stressed and needs some stress relief. He is definitely not the boy you would call good...
History:
Most people would say that Kobe was born in a jail cell and raised there but that is not the truth. Kobe was actually born a good kid. Hard to believe he way he turned out but what is typed is the truth. He was born February 14, 1901 to Franklin & Della Goodman.  He was raised on the country side of New York and raised to farm. They had sheep that he tended to out in a field. One say his father had to go to town and his mother had already passed away that spring. He knew his father would visit his mother's grave. Kobe was out in the meadow all alone tending to the sheep when a pack of abnormally large wolves came into play. He tried to scare them off but they continued to maul the sheep. While saving a sheep from a wolf, Kobe was bit on the arm. He swore he had heard the wolf laugh before they had left. Kobe moved the sheep and tended to his wound. That night he felt as if his body was expanding... and it was. He screamed out in pain as his bones moved around and expanded. The pain disappeared and he felt ... different. He walked on all four paws and he had a bushy tail. Was he actually a mythical creature?! He was a werewolf... Now how did he turn back? That whole night he worked his brain off until the sun rose and he was instantly back to normal. By night he was wolf and during the day he was human. He had discovered that he didnt age either. He left after his father died from killing himself and moved to the west coast where he met Darian. He had picked up a couple wolf friends along the way and could only keep four instead of a pack. Darian put a spell on him to where he could control his power anytime he wanted. Then they were invincible. They had traveled the states together committing crime and they were only teenagers. they were on the most wanted list as a MAGICIAN WITH HER PET WOLF. Then they were caught and were sent to the school hoping to find one last hope of taming them. They were doing a good job with Darian but Kobe denied help of being tamed.
Species:
Werewolf
Power:
Shapeshifting
Weapons?:
The sword in his picture
Family:
Dead
Likes:
Eating, committing crimes, and more things to list
Siblings:
Darian (they adopted each other XD)
Strengths:
The night sky
Skills:
Agility and fighting
Dislikes:
People except for Darian and people just like them...
Weakness:
Darian and his stomach
Flaws:
Ticklish
Favorite Quote:
"F*ck off..."
Theme song:
None
Crush:
none
Love:
none
Dorm:
3
Pets:
Kito
,
Phato
,
Seria
, and
Rylie
Other:Username:
Bubbline.
Name:
Marcus Edwin Thompson
Nicknames:
Mark, Eddy, Ed, prefers people to call him Marcus though
Gender:
Male
Age:
18
Grade:
12
Appearance:
Personality:
Marcus is a bit on the shy side. He normally keeps to himself unless someone sparks a conversation with him first. He is pretty nice and mello to be around. He doesn't judge the slightest bit and he is a true gentlemen. But who ever knows him well enough knows he is a hopeless romantic. He is in love with the idea of being in love. Most of his friends tend to be females who find him down to earth and just down right adorable! But guess where he stays... The Friend Zone! He is a tad bit on the feminine side so you can see why the friend zone is most likely to be his eternal home for the rest of his life. Once he opens up, he is bubbly and kind to all. He does have anger issues though and when he gets worked up, it's hard to stop him from causing destruction and chaos. He enjoys music. Music is everything to him.
History:
Marcus's history isn't filled with exciting events like others. He has lived a normal human life most likely just to blend in. He was born on April 7, 1901 to Jakob and Della Waters. He lived a normal childhood, went through puberty, went through his teen years, and then the beginning year of his adult hood. He was now 18 years of age and had never had the attention of a girl until now. They met at a party his parents were invited to and the girl was the daughter of the governor. Because of statuses, they couldn't be together publicly. But in private, they were each others forever mate. They had talked each other into a trance like no other. They were around each other all the time after that. To the people's eyes they had become the best of friends always hanging out and being around each other. But to them they had become so much more. Months rolled by and they were in love. It was hard for them to contain their affection for each other in public but they did it surprisingly. They had done everything together. One night during one of his secret visits to see her, the Governor caught him. He was tossed out like a rat onto the street and told to never come back. But he didn't listen. He went back the next night and the governor shot him. His little love story had ended with his life. Needless to say, he was reincarnated and born again to Jack and Rosemary Thompson. But he was born with a curse the governor had placed on his soul right before he had slipped fully away. He made it to where he could control fire but he didn't know that. Ever since he's been trying to find the love of his life lost for eternity condemned until he finds her to gain his happiness back.
Species:
Elemental Human
Power:
Fire
Weapons?:
Mostly fire, some daggers
Family:
Lives in Florida
Likes:
Warm things, the idea of love, everything sappy
Siblings:
None
Strengths:
Has the ability to calm down any conflicts he gets himself into
Skills:
Fighting mostly
Dislikes:
Water, cold things, rude people, harsh male figures
Weakness:
Women
Flaws:
Hopeless Romantic mostly, love, a girlfriend(if he ever makes it out of the friend zone)
Favorite Quote:
"I'm pretty hot. Hah. Get it? Because I control the fire element. No? Okay." -His own
Theme song:
None
Crush:
None
Love:
None
Dorm:
2
Pets:
He has a pet Griffin, which are extremely rare. His name is Aloe.
Other:
Nope
Username:
Bubbline.
Name:
Ezra Marcellus Harrow
Nicknames:
E-z, Marcie, Cellus, but he prefers to be called Marcellus. Only certain people can call him Ezra
Gender:
Male
Age:
17
Grade:
Junior
Appearance:
Personality:
Marcellus normally isn't one to get along with people. He likes to keep to himself due to the fact that he dislikes the human race and most other races. He is seclusive and mostly quiet. He lets off a mysterious feel about him when others are around him. He certainly is a mystery that's for sure. He rarely smiles or shows emotions. His voice remains in one key. His eyes are as cold as ice. He has anger issues as well as patience issues. Even though he is very seclusive, he is a gentlemen. He will do favors for the females if asked and he shows true manners to them all. He may not look like much but he can bring true fear onto anybody if he wanted to. He has mastered mind games being able to twist ones mind any way he wants. But he only uses it on the people he truly and desperately hates. He has never really dated anyone due to the fact that he hasn't found one that seems good enough to be with yet. So for the girl who wants to take interest and be the first... Good luck. Perhaps that special girl can make him smile, show emotions, feel emotions, actually help him loosen up so he can make friends. Maybe there is hope for his ways.
History:
Marcellus's history is quite simple in most realities. He has lived many lives and can recall them all. He constantly gets reincarnated but what for? He remembers his past lives with so many names. Some he lived until he was young and some he lives until he was old and wise. He doesn't understand any of it all. Why won't the gods just let him rest in peace? Just let his soul die out with the world?  He has always lived lives of ease and memories. He just doesn't understand why he needs to be rebirthed again and again and again. There's a little part of his memory that the gods don't want him to remember... That he is a fallen god. He did a great injustice against the gods. He was the God of War, Ares. He was upset with his father, Zeus, and tried to overthrow him. It almost worked except for the fact that his sister, Enyo, got to him in ways that most people couldn't. His sister was his soft spot and she knew how to stop him from causing mass destruction. As his punishment, he was killed and kicked off of Olympus for the rest of his many lives. He was to never see his god family or god friends for the rest of eternity. So now he lives his days as a Fallen God born from humans. He also had a little side effect over the years... He can control water. Somewhere down the lines of his many lives, his DNA got mixed with one of a water benders. So now he controls water and the power of his past life as a god. If, he ever finds out that he was the God of War, his previous intentions could come back and the earth would become the battle ground for the gods. Unless something gives him a reason to change his mind... Needless to say, he was reborn again in this time and era to Brent and Olivia Harrow. They found out about his water bending skills and immediately sent him away to Nottingham High hoping that the school could help him.
Species:
Elemental Fallen God
Power:
Water, His God Powers
Weapons?:
Water, Mind games, All combat skills, Swords, Guns, a little dagger he keeps in his boot
Family:
On the other side of town
Likes:
Video games about war, mostly war, the outdoors, the smell of cooked turkey, most animals, stargazing
Siblings:
He has many siblings. It would take a lifetime for him to be able to name them all. But he has two current siblings for this life. He has a little sister the age of 6 and another brother that is 14. He is the oldest. His little sister is his everything.
Strengths:
Strength, Superior leadership skills, calm and smooth talker
Skills:
He can twist minds, combat
Dislikes:
Most species except for the animal species, other male figures,
Weakness:
His little sister, a significant other(if there ever is one)
Flaws:
He is extremely ticklish, He has an extremely sensitive scar that goes down his chest and abdomen that he's had since he fell from Olympus
Favorite Quote:
None
Theme song:
None
Crush:
None
Love:
None
Dorm:
1
Pets:
He has quite a few. He has a pet wolf names
Marrow
, a pet parakeet named
John-Boy
, a pet panther named
Halo
, and a pet African Wild dog named
Carlos
Other:Username:
Bubbline.
Name:
Victorianna Belle Lankford
Nicknames:
Victoria, V, Vi, Anna, but she prefers to be called V.
Gender:
Female
Age:
16 or so she says
Grade:
Sophomore
Appearance:
Personality:
V is the type of girl anybody would want to be around. She's intelligent, kind, and caring. She's very easy to get along with and easy to become friends with. She has the kind of soothing voice that can calm most people and make them feel comfortable and right at home. She tends to be open and honest with everybody. It is extremely rare to see her angry. She just really isn't the kind of person to get angry or upset about things. Though she can be emotional, she is still strong willed and stubborn.
History:
V's history is very interesting. Many things have happened between her many years of living. But we'll just let you know the basics. She was born on May 21, 1121 to Ackerley and Abbess Lankford. She was born as Addison Rose Lankford. She was the first girl in her little town with a population of 200 to read a book all the way through. She was always traveling around the town playing with the boys mostly. They would always adventure out into the forest and play hide in seek. She wouldn't wear the normal girl clothes as well. She would wear trousers and button down shirts like the boys and most of her childhood, she had her hair cropped extremely short. She was definitely an odd case as a child. Her mother didn't approve of her actions but her father just wanted her to be happy so he let her do it. Though when she got older and out of her childish days. After puberty, she contained great beauty. The Duke grew a liking to her and ordered their marriage and so it was to happen. She was forced to learn the ways of a proper lady. She had to wear the appropriate attire, wear the appropriate shoes, grow out her hair, learn her manners, learn the house wife chores. Why? Because she was to be wed to the Duke of the England. She hated the idea of marriage but she had no choice. She had to listen to her father's words or else their family would be put to shame. She had finally learned everything there was to learn and a horse drawn carriage was arranged to pick her up and take her away from her parents for forever. She reached the Duke's house and the marriage happened right away. He wasn't that bad looking. He was quite dashing to be considered 30. It happened so fast and then a party happened afterwards. That night she figured out his deepest and darkest secrets. He was a vampire. And that night, she became one too. At the age of 16, She was turned into a vampire. Her body handled the change well and next thing she knows she waking up hungry and about to rampage. She sped out of his house instantly going on a murder rampage. She killed the entire town except for two people her parents. She also found out how to kill her newly wed husband and that's exactly what she did. She ended his life. She ran away very far leaving choas everywhere she went. As times passed by she had witnessed all sorts of things. She also calmed down and learned to control her hunger and her anger. She also learned to stay calm and let what ever happen happen. She had even changed her name a couple of times. Time flew by and she had witnessed most of the major events that had happened in history. But unfortunately, during this year and day she was caught by child services while roaming the streets. They had found no record of her in the system and she had to tell them why. They vowed to keep it an extremely confidential secret and to never speak of it to anybody. Then they found a school for gifted people like herself. She was put into the system and then shipped to Nottingham High after she was registered. She is the oldest vampire she knows. But she has so much knowledge, it wouldn't be too hard to knock the smartest kid in the school down to second best.
Species:
Vampire
Power:
Mind control, Telekinesis, Darkness/Shadows, many more talents she has mastered over the years
Weapons?:
Her powers, fighting skills, swords, daggers, guns, plus more
Family:
Dead, no adopted parents
Likes:
everything kind and sweet, nature, horses, wolves
Siblings:
None
Strengths:
Agility, Speed, Darkness, Night time
Skills:
She's very skilled in fighting
Dislikes:
Rude people, Ignorant and young vampires, Not okay with werewolves but she can be around them
Weakness:
She's overcome most things that would normally harm to extreme amounts her but one thing that could potentially harm her the most is garlic
Flaws:
No reflection is the main thing
Favorite Quote:
"It is better to be old and wise than it is to be young and ignorant."-Her own
Theme song:
None
Crush:
None
Love:
None
Dorm:
5
Pets:
She has a Gypsey Vanner named
Marter
Other:
She has a very thick English accent that has never went away over the years
Username: Bubbline
Name: Zane Maddox Desorcis-Labatte
Nicknames: Z but he prefers to be called Maddox
Gender: Male
Age: 16
Grade: ?
Appearance: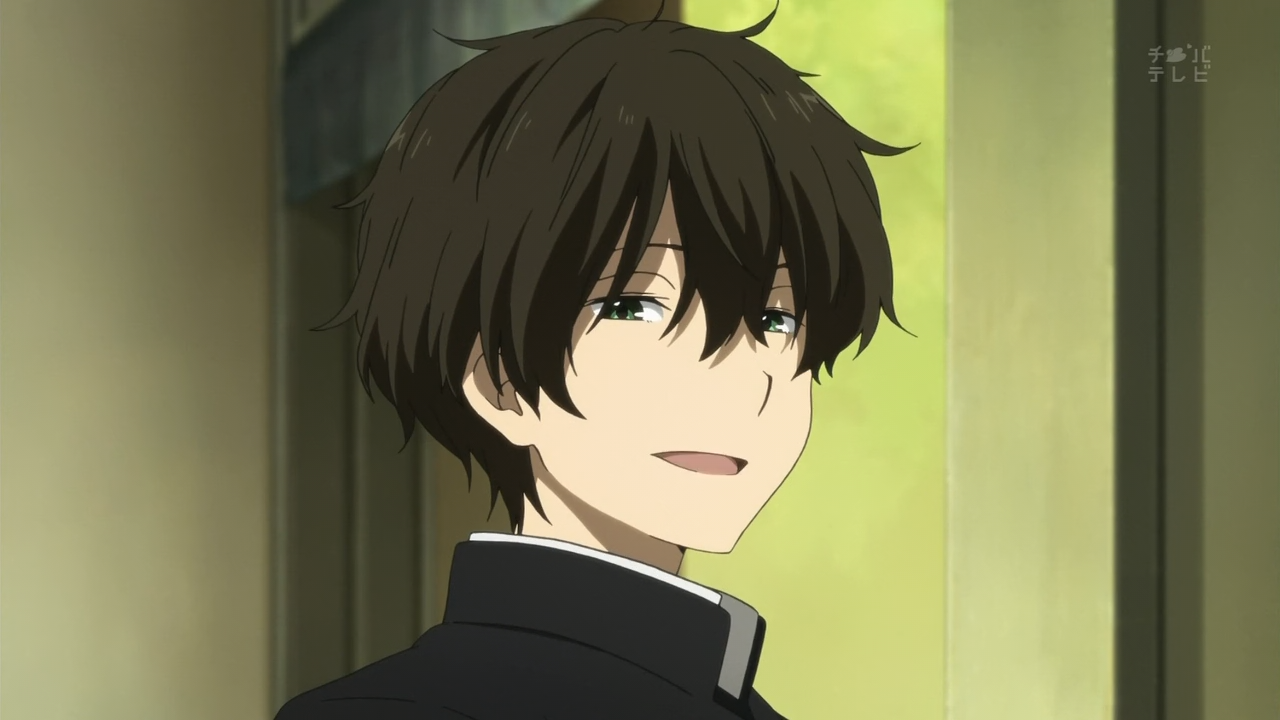 Personality:
History:
Species: versipellem esse animam comedentem or a Soul Eating werewolf
Power: He has the ability to give and take souls when he feels like it. He was bestowed that power upon his adoptive mother long before she discovered that he was a werewolf. Typical hybrids can choose their favored form being what ever they are able to switch back and forth from, which in his case is his wolf form. His human form is a lot weaker than his preferred form.
Weapons?: He has his special abilities of being a soul eater which are heightened by the werewolf genes making him potentially a very dangerous person. He also has a whole artillery of weapons hidden away in the forest somewhere only he knows about.
Family: Spread around to avoid "outbreaks"
Likes:
Siblings:
Strengths:
Skills:
Dislikes:
Weakness:
Flaws:
Favorite Quote:
Theme song:
Crush:
Love:
Dorm:
Pets:
Other:
(WIP (also forgot Zanes purpose??))